Educational Guide Book Universitas Airlangga Academic Year 2022/2023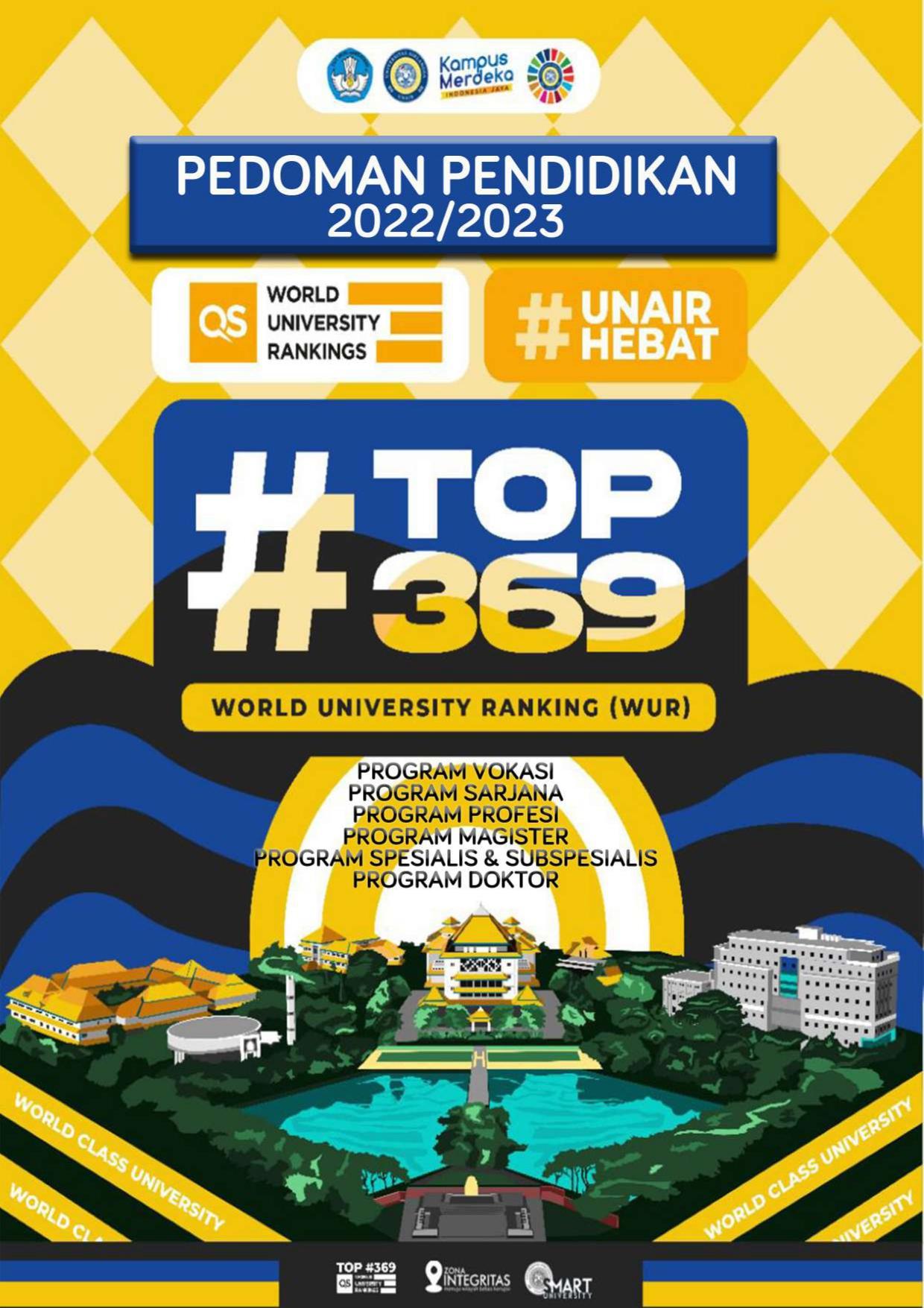 VOKASI UPDATE – This is important information for the society of academicians Universitas Airlangga (UNAIR). The educational guidebook to support learning for the new academic year 2022/2023.
Hopefully, with this publication of an educational guidebook, the implementation of academic and non-academic activities at Airlangga University, especially the Faculty of Vocational Studies, can be carried out easily and smoothly in accordance with the vision, mission, and goals that have been set.
Stay connected with us! 🤝🏻
Instagram : @vokasi.unair
Facebook : Fakultas Vokasi UNAIR
Twitter : @vokasiunair
Tiktok : @vokasi.unair
E-Mail : admin@vokasi.unair.ac.id
Youtube : Vokasi Unair TV
Website : vokasi.unair.ac.id
---
FAKULTAS VOKASI UNIVERSITAS AIRLANGGA